VIDEO: Mark McGrath Walks The Plank On Celebrity Apprentice After 'Pirate Faux Pas'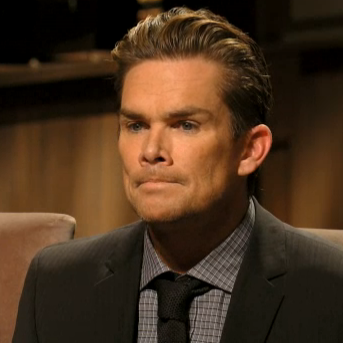 Sunday's edition of Celebrity Apprentice was not so sweet for Sugar Ray frontman Mark McGrath, who was fired by Donald Trump after his pirate-themed marketing idea sank like a treasure chest.
The premise of the show was that the men's and women's teams, led by McGrath and LaToya Jackson respectively, were to construct a glass display advertising Australian Gold, a tanning lotion.
While Jackson clashed with team members and seemed to have no concept of budgeting, McGrath was Gung-ho about his idea for a pirate-themed display, and had better relations with his co-workers: except for Gary Busey, that is.
Article continues below advertisement
Not only did Busey undermine McGrath's ideas, and practically push him around physically, he even went into business for himself, trying to convince the tanning lotion execs he'd be their perfect pitchman, as he said the ointment made him feel "really sexual."
As such, in the boardroom, team members Meatloaf and country singer John Rich informed Trump of Busey's lack of professionalism, stirring up The Donald for a payoff viewers would get later.
Australian Gold wound up not liking McGrath's Pirates-themed idea, leaving someone on the men's team to take the fall.
"They didn't like the theme," Trump said. "Mark, you're fired."
Watch the video on RadarOnline.com
Late Sunday, the hunky singer, despite the end result, tweeted, "I still, and always will, stand by the pirates..."
McGrath's exit wasn't the only interesting development on Sunday's show: Afterwards, viewers got to see a good ol' Trump tongue-lashing on Busey.
MORE ON:
hollywood happenings
Article continues below advertisement