VIDEO: Richard Hatch Can't Survive Celebrity Apprentice -- He's Fired!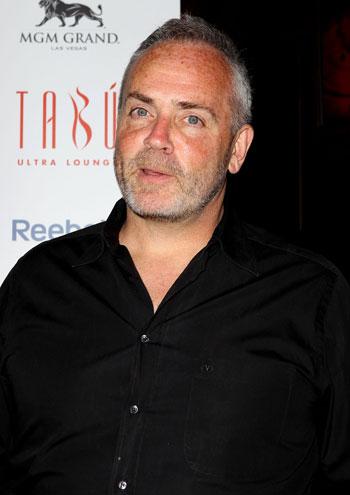 First he lost his freedom -- now, he lost his job.
Richard Hatch, the original Survivor winner who's currently behind bars on tax evasion charges, was fired by Donald Trump on Sunday's edition of Celebrity Apprentice.
The premise of Sunday's show was that the men's and women's teams, led by country singer John Rich and Oscar-winning actress Marlee Matlin respectively, were challenged to raise money via an art auction. The episode was a record-breaking success in that both teams raised a combined $1,640,000, with the women winning by a score of $986,000 to $626,908.
Article continues below advertisement
Among the plot twists on Sunday was a Meatloaf meltdown, after he mistakenly though team member Gary Busey had stolen his art supplies; Jose Canseco leaving to be with his ailing father (who later died); and Star Jones absentmindedly trying to whisper to Matlin, who is deaf.
While The Donald is known for his all-business -- and sometimes-callous -- demeanor in the boardroom, the New York mogul showered Hatch, who underachieved on Sunday's episode, with high words of praise before dropping the hammer on him.
"When I think of Survivor, I think of Richard Hatch," Trump said. "He's great, he's unbelievably intelligent, but at the same time, raised no money ... I gotta do it: Richard, you're fired."
"I was all prepared to defend myself, didn't get a chance, I had a whole list," Hatch said incredulously upon his dismissal.
Hatch, 49, surrendered to U.S. Marshals March 14 to begin a nine-month prison sentence in connection with unpaid taxes from his $1 million prize for winning the CBS hit in 2000. He spent three years behind bars in connection with a previous tax evasion conviction.