Exclusive
Brooke Mueller's Day From Hell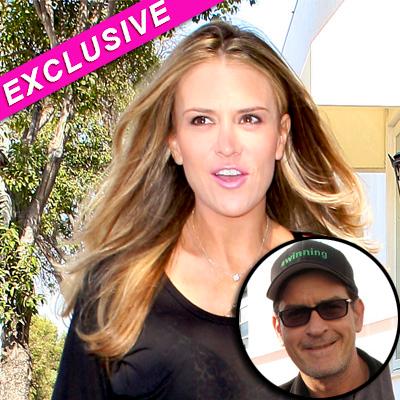 Thursday was the day from hell for Brooke Mueller, sitcom star Charlie Sheen's soon-to-be-ex-wife.
It started with frantic calls to friends for drug-free urine, continued with a failed attempt to hock an expensive watch in a sleazy Inglewood pawn shop -- and it ended with friends believing Mueller is hitting rock bottom.
Charlie Sheen Not Ordered To Take Drug Test Today
A RadarOnline source said worried pals have been trying to reach the 33-year-old Mueller all day but have not been able to connect with her. The spy added that Mueller is believed to have attempted to pawn one of Sheen's expensive time pieces – even though she gets $55,000 a month from the former Two and a Half Men actor.
Article continues below advertisement
Mueller's habit over the past few months was to return calls from associates immediately. That stopped Wednesday.
Brooke Mueller 'Pee-Gate' Fallout: Charlie Sheen Could Seek Twins' Full Custody
"Brooke seems depressed," the friend said. "We're worried for her safety."
In addition to her pending divorce from Sheen, Mueller is said to be desperate to become famous. But her best chance at it -- a starring role in a soon-to-be-premiered reality show with hotel heiress Paris Hilton -- fizzled when most of her scenes were left on the cutting-room floor.