Exclusive
The World According To Paris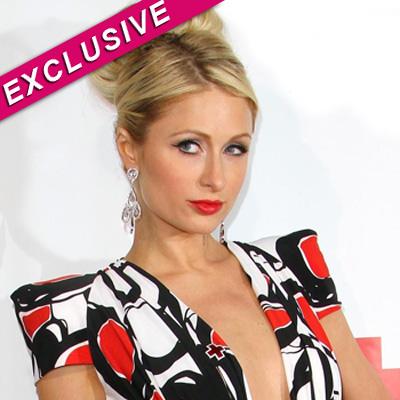 Paris Hilton is gearing up for the premiere of her new reality TV show, The World According To Paris, and RadarOnline.com caught up with the hotel heiress, and she gives us a glimpse about what we can expect to see on the show.
"The World According to Paris is an inside look into my life, my relationship, my family, friends and everything that happens on a daily basis. There's a lot of laughs, tears, drama and fun! Viewers are going to get to see the real me and get to see what its like to be me.
Article continues below advertisement
"I'm showing my entire life on the show, so of course my relationship with Cy will be shown as well. We are really happy, he is such an amazing boyfriend. I feel so safe and at peace with him," Paris tells RadarOnline.com in an exclusive new interview.
One of Paris' co-star's on the show is Charlie Sheen's soon-to-be ex-wife, Brooke Mueller. Paris says, "My mom is really close with Brooke and always come to her for advice. I am always there for Brooke to support her. On the show I get to set her up on some dates, it was very interesting."
PHOTOS & EXCLUSIVE INTERVIEW: Kathy, Paris & Nicky Hilton Honored For Their Work With Kids Charity
Paris says this show will be different from the other reality shows she has previously been involved with, "This show is so different then the other shows I've done because I'm finally going to be myself and show the real me. On the Simple Life and BFF Shows I was playing a character. Plus I have never gave so much access to cameras before so people will really get a backstage pass to my life."
Article continues below advertisement
Paris reveals that she is looking forward to Easter which is always a very big family affair. "I'm so excited for Easter, I love spending time with my family. Its so much fun, my mom loves to decorate and its so cute watching all my little cousins easter egg hunt. We make it a family tradition to all go down to our house in Palm Desert every Easter."
Besides her upcoming reality show, Paris tells us, she is planning on launching her 12th fragrance. "I am extremely busy. I am continuing to expand my brand. I now have 17 different product lines. Everything from clothing to sunglasses to shoes, handbags and other accessories. I'm about to release my 12th fragrance, and I'm recording my new album."
Another reality show that Paris is a big fan of is The Real Housewives Of Beverly Hills which features her two aunts -- Kim and Kyle Richards. "I love watching The Real Housewives of Beverly Hills. I know they just started shooting season 2."
The World According To Paris premieres on Wednesday, June 1 at 10 pm ET/PT on Oxygen.
RELATED STORIES: