Warner Bros. TV Lawyers Up Against Sheen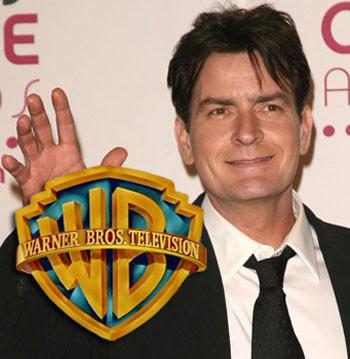 Warner Bros. Television has hired two high powered attorneys to handle the legal fight with Charlie Sheen over the Two and a Half Men situation RadarOnline.com has learned.
According to the Hollywood Reporter the studio has hired Ron Olsen and John Spiegel of Munger Tolles & Olsen, a high powered Los Angeles law firm, to represent them through negotiations about the future of the show.
The duo represented Warner Bros. a few years ago in litigation with CBS over profits from Two and a Half Men.
Article continues below advertisement
As RadarOnline.com exclusively reported, Los Angeles' top attorney Marty Singer sent a stinging letter to Warner Bros. and CBS threatening a lawsuit if the network and studio don't restart production on TV's most-watched sitcom.
He took aim at the show's creator and writer, Chuck Lorre, claiming that Warner Bros. and CBS canceled the show episodes "not because of my client's condition but in retaliation for your show runner being criticized." He also accuses them of "pampering" Lorre.
Citing the decision to cancel production of Two and a Half Men for the rest of the season, Singer writes: "This action is outrageous and in direct violation of our client's legal rights, including under the contract between our client and Warner Bros. Television with regard to Two and a Half Men ("the Series"). Our client is entitled to be paid for eight additional episodes under his contract on the Series."
Article continues below advertisement