Warner Bros. Termination Letter: Charlie Sheen 'Dangerously Self-Destructive & Very Ill'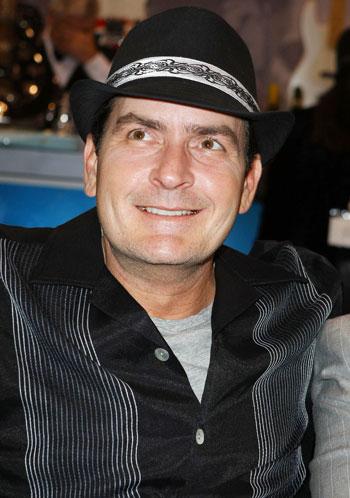 Warner Bros. Television sent Charlie Sheen's lawyer a termination letter in which the studio said the former Two and a Half Men star "engaged in dangerously self-destructive conduct and appears to be very ill."
The 11 page letter, which was sent to attorney Marty Singer, said: "There is ample evidence supporting Warner Bros. reasonable good faith opinion that Mr. Sheen has committed felony offenses involving moral turpitude (including but not limited to furnishing of cocaine to others as part of the self-destructive lifestyle he has described publicly) that have 'interfered with his ability to fully and completely render all material services required' under the agreement."
Article continues below advertisement
"Mr. Sheen's erratic behavior escalated while his condition deteriorated," the letter continues.
Warner. Bros told Sheen his cocaine addiction and "alarming outbursts" over the last few weeks were too much, and at one point offered treatment to him, "even making an airplane available to take him to a rehabilitation clinic before he reneged on his commitment to enter such a facility."
As RadarOnline.com previously reported, the 45-year-old actor was fired by Warner Bros. on Monday afternoon, effective immediately.
"It is a big day of gladness at the Sober Valley Lodge because now I can take all of the bazillions, never have to look at whatshisc*ck again and I never have to put on those silly shirts for as long as this warlock exists in the terrestrial dimension," Sheen said in reaction to the news.
The letter details what they call Sheen's "inability to perform" while working on Two and a Half Men saying:
"Mr. Sheen's physical appearance, inability to deliver lines, inability to collaborate creatively with staff and crew, inability to work with the executive producers, inflammatory comments poisoning key working relationships, and frustration of the Show's creative environment by the public spectacle of his self-inflicted disintegration."