TEAM LINDSAY: Jeweler's Attempt To Get Book Deal About Theft Case Is 'Appalling'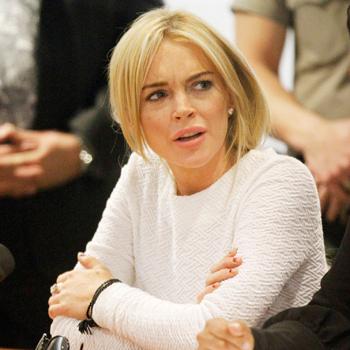 A representative for the jewelry store that claims Lindsay Lohan stole a $2,500 necklace contacted a literary agent trying to sell a book about the situation, the agent tells RadarOnline.com.
And if that doesn't sound like a page-turner to you, then you're in agreement with literary agent Sharlene Martin who turned down the jeweler instantly.
What's more, a source close to Lindsay's attorney, Shawn Holley, told RadarOnline.com that , "it's absolutely stunning and shocking that they are trying to get a book deal. It's truly appalling."
Article continues below advertisement
Martin told RadarOnline.com this about her conversation with the store's rep: "He said he is the publicist for the jewelry store, and that they want to do a book about the Lindsay Lohan necklace story.
"I told him, 'I'm sorry, I don't see it. This is a moment, not a book.'"
Martin told us that the publicist did not offer any new details on the incident, and she simply didn't see any way this could be turned into a book.
Article continues below advertisement