RADAR EXCLUSIVE: Royal Romance Of William & Kate Turned Into Comic -- Read It Here!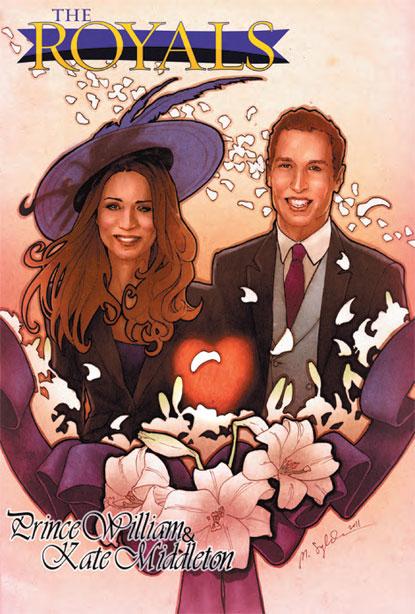 They are used to making headlines, but Prince William and Kate Middleton are now 'engaging' in a very different venture, and becoming stars of their very own comic book!
RadarOnline.com has the exclusive not-yet-released pages of the Bluewater Production graphic novel documenting the lives of the British Royal Family.
And this week RadarOnline will be releasing the full issue of Fame: The Royals in three installments, before it even hits the shelves.
Article continues below advertisement
Click Here To See Comic Book Cuties Stripped Down Into Their Skimpy Bikinis
"We are very proud of this book," said Bluewater President, Darren Davis.
"We are trying to show that you have a couple not so unlike any other. Yes there are some huge, fairy-tale differences, but beyond the public glare, you have two people trying to create a loving, lasting bond that is not without it's ups and downs."
READ PART ONE, WITH MORE TO BE RELEASED EXCLUSIVELY ON RADARONLINE.COM THIS WEEK.