Exclusive
RADAR EXCLUSIVE: Lindsay Lohan's Attorney Blasts Man Who Claimed To Be Her 'Legal Consultant'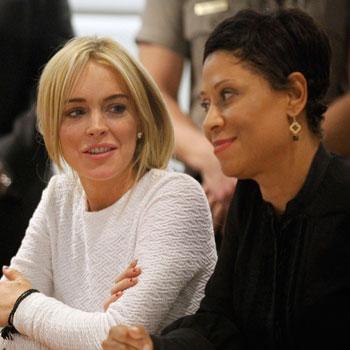 Lindsay Lohan's powerhouse criminal defense attorney Shawn Holley is blasting her client's self-appointed 'legal consultant' Keith Middlebrook in a statement to RadarOnline.com.
Middlebrook previously told RadarOnline.com, "I am not claiming to be an attorney, but I do have a huge legal team that I use for my pro athletes, who I get out of trouble.
"I have been hugely successful at doing that. I have some very powerful attorneys plus connections with the DA's office and I want to use that to help her. We work to get my clients - some of which are the biggest pro athletes on this planet - out of situations with total confidentiality."
Article continues below advertisement
He claimed to be using his connections for Lindsay but Holley told RadarOnline.com: "Though I'm sure Mr. Middlebrook is well-intentioned, he has no authority to speak for or about Ms. Lohan or her case." Sources close to the situation told us that Holley spoke with Middleton once, for less than five minutes, and "he seemed to offer nothing."
VIDEO & PHOTOS: 'Stressed-Out' Lindsay Lohan & Family Arrive In New York
Holley must notify Judge Keith Schwartz by March 23rd to indicate if Lindsay will be taking the plea deal which includes jail time. If Lindsay does take the plea, she will appear in front of Judge Schwartz on March 25th. If Lindsay doesn't take the deal, she will appear in court on April 21st for her preliminary hearing.
Sources close to Lindsay tell us, "she still hasn't made up her mind (about taking the plea deal). She doesn't know what she is going to do."