Exclusive
EXCLUSIVE: What Judge Told Lohan's Legal Team In Chambers: It's Up To 90 Days Jail If She Takes Plea Deal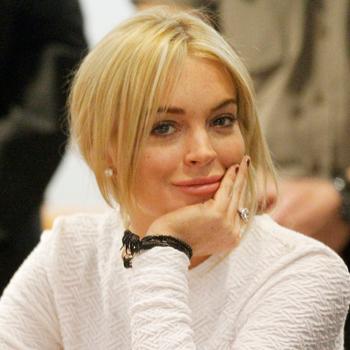 Judge Keith Schwartz has offered Lindsay Lohan 60-90 days in jail if the troubled actress pleads guilty to grand theft - but, Lohan is still balking at the deal and considering taking her chances at trial.
If Lohan doesn't agree to plead and she does go to trial and is convicted, she might not go to state prison though, being sent instead to the much 'softer' option of county jail, a source close to the situation tell RadarOnline.com exclusively.
Article continues below advertisement
"If Lindsay does gamble, and go to trial, and the jury finds her guilty, there is a chance she wouldn't go to state prison," the source says. "The DA would assess the evidence and the witness testimony, if the jury does find her guilty.
"State prison is absolutely NOT a foregone conclusion. Danette Meyers could ask Judge Sautner to place her on felony probation, instead of jail. It's still very early in the case, the prelim hasn't taken place yet, but state prison isn't an automatic if Lindsay is convicted."
Lindsay would be going to jail though for some time at least if Judge Sautner orders her to stand trial at the conclusion of the preliminary hearing.
"There is jail time ahead for Lindsay though, there is no mistake about that," the source says. "If she doesn't accept the plea deal and insists on going to trial she will serve some time for parole violation, regardless of whether she is ultimately found guilty of the theft charges or not.
Article continues below advertisement
"Lindsay should take the plea deal, period. That deal would include the least amount of jail time possible in the case.
"Judge Schwartz has told Lindsay that he would sentence her to 60-90 days, if she accepted a plea deal, which she would serve in county jail."
Lindsay must notify Judge Schwartz by March 23 if she is planning on taking the deal, if she does she will then appear in front of him to plead on March 25.