Charlie Sheen's Publicist 'Respectfully Resigns' Amid Actor's Interview Blitz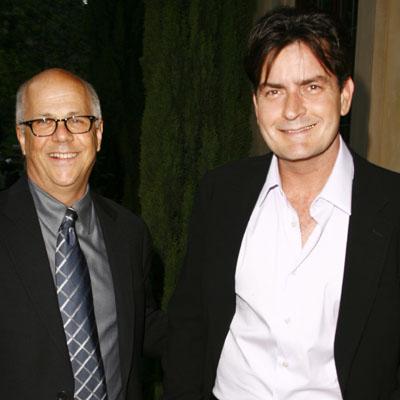 Charlie Sheen's veteran publicist has quit, he tells RadarOnline.com.
Stan Rosenfield, a top Hollywood publicist who stood by the star during difficult times, announced his resignation with this statement:
"I have worked with Charlie Sheen for a long time and I care about him very much.
"However, at this time, I'm unable to work effectively as his publicist and have respectfully resigned."
READ CHARLIE SHEEN'S TOXICOLOGY RESULTS: Charlie Sheen Passes Blood & Urine Drug Test
Article continues below advertisement
His resignation comes just two days after Sheen admitted that Rosenfeld's statement about what happened to the star during his bizarre New York meltdown was not accurate. Sheen landed in a hospital after doing cocaine during a wild night with a porn star and Rosenfeld explained the hospitalization by telling the press that Sheen had an "allergic reaction."
On Saturday, Sheen sat down for a lengthy video interview with RadarOnline.com and admitted Rosenfeld's comments were not accurate, but then added he didn't want to throw the publicist "under the bus."
When asked if he understood that people are skeptical of his excuses, including the allergic reaction explanation, Sheen told RadarOnline.com: "Right, but those weren't my words, I'd come up with something a lot better than that," Sheen said.
"Those were Stan's who couldn't get a hold of me because I guess I was asleep or something. I'm not trying to throw Stan under the bus, he's a wonderful press agent, but he was just scrambling and had to put something out."
Article continues below advertisement
Rosenfeld is also Kelsey Grammar's rep and has an excellent reputation in Hollywood. Sheen often presented the publicist with challenging situations and one Hollywood power player told RadarOnline.com: "Stan is a class act. He gives all of his clients excellent representation and he did the best anyone could for Charlie."
RELATED STORIES:
Charlie Sheen To Chuck Lorre: 'You're A Stupid, Stupid Little Man... A P*ssy Punk'