Exclusive
Lindsay Lohan's Lawyer Tells Judge: We're Not Taking Plea Deal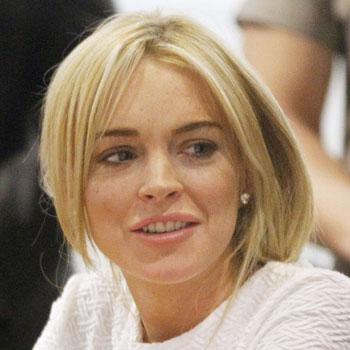 Lindsay Lohan's attorney has formally notified Judge Keith Schwartz that she won't be taking the plea deal that would have included jail time in connection with her grand theft charge, RadarOnline.com can report.
Lohan had to notify Judge Schwartz by today about her decision.
Contrary to reports, RadarOnline.com has learned that Lohan's attorney only notified the Judge of Lohan's decision at 3PM PT.
Article continues below advertisement
Lindsay will now appear in front of Judge Stephanie Sautner on April 22, 2011 for her preliminary hearing.
At the conclusion of the preliminary hearing, Judge Sautner will determine if Lindsay violated terms of her probation. If Judge Sautner orders Lindsay to stand trial, she will likely sentence and remand Lohan to jail immediately, even before her trial begins, for parole violation, for a term of at least six months.
Lindsay is charged with Felony Grand Theft after allegedly stealing a necklace valued at $2,500 from Kamofie and Company, a Venice Beach area jewelers.
Lindsay is facing a bumpy ride if Judge Sautner does order the 24-year-old to stand trial.
As RadarOnline.com previously reported Deputy District Attorney Danette Meyers will include as part of her case, past incidents in which Lindsay has been accused of theft.
Article continues below advertisement
"There is very damaging information about Lindsay's past evidence of thefts, including a stolen Rolex, which a friend of hers reported as stolen last April 2010, which will be made public," a source close to the situation told RadarOnline.com exclusively.
"Lindsay was investigated by the Los Angeles County Sheriff's Department last spring after a friend reported that after leaving the Rolex at Lohan's apartment, it wasn't returned immediately. Actually, it was quite a bit of time later that the watch was returned to the person. The watch was valued at a whopping, 35k, and like the current theft case, Lindsay was photographed wearing the watch.
"Lindsay wasn't charged in that case because the victim became uncooperative as soon as the watch was returned. The D.A. will be sending investigators out from the office to talk to the victim. Meyers wants to know if there was a financial pay off."
Lohan was also accused of stealing a mink coat from Maria Markova in New York City in January 2008. Markova said at the time that Lohan took the coat at a nightclub, 1 Oak. The coat was valued at $12k. Markova claimed she was sitting next to Lohan at the club when the coat was allegedly stolen.
Article continues below advertisement
Markova said the next time she saw the coat, Lohan was wearing it in a magazine picture. Lindsay was not criminally charged in that incident either. "Meyers will be reviewing that information as well. It will absolutely be brought up either at the preliminary hearing or the trial," our source said. "This will establish a pattern of behavior, that Meyers will prove beyond a reasonable doubt that Lindsay is guilty in this case.