Kristen Stewart & Taylor Lautner Evacuated From Breaking Dawn Set Amid Tsunami Fear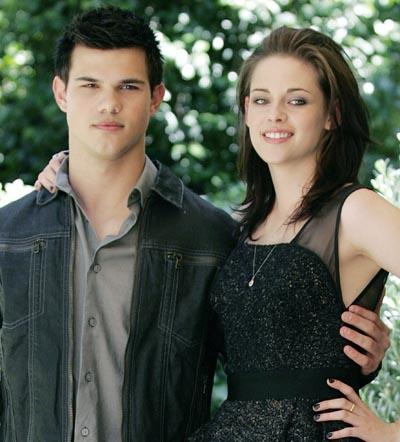 The massive 8.9 earthquake and 23-foot tsunami that hit Japan last night has sent aftershocks all over the world and caused the cast of Breaking Dawn to be evacuated from Vancouver Island after Hawaii and the Northern Pacific Coast were placed on tsunami warnings, RadarOnline.com has learned.
Kristen Stewart, Taylor Lautner and the rest of the Wolfpack were told to leave the British Columbia beach area of Vancouver Island on Friday where they were filming the latest instalment of the Twilight saga, People.com reported.
Article continues below advertisement
No one was injured and the actors are not believed to be in danger but were moved out of the area for security reasons.
The small town of Tofino, on the west coast of Vancouver Island, was also used as a filming location for The Twilight Saga: New Moon.
PHOTO: Injured Kristen Stewart Sports Mystery Cast On Her Wrist
Tinsel Korey, 30, who plays Makah Emily Young in the vampire and werewolf series, was clearly very concerned about the natural disaster as she Tweeted on Friday: "They're evacuating us 4 a tsunami warning. If this … is my last my tweet. I love you. The end. Hugz."