Exclusive
EXCLUSIVE INTERVIEW: Twilight Star Bronson Pelletier - 'I Was Attacked By Gang Of Drunks'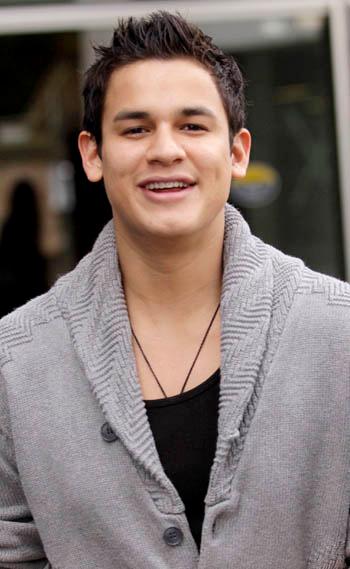 Bronson Pelletier was in the wrong place at the wrong time. The Twilight star was appearing at a fan convention in Birmingham, England last week when five "drunk hooligans" attacked him in a hotel restroom, he tells RadarOnline.com exclusively.
The Twilight event was held at the same Hilton hotel as a large wedding, and it seems that some of the wedding guests decided to take on a Twilight hunk.
"These five drunken hooligans followed me into a restroom," Bronson says. "They did it because they wanted to jump somebody who was in Twilight.
Article continues below advertisement
"Two of the guys tried to choke me," Bronson adds. "I pushed back and threw them off me."
Security was on the scene almost instantly, and as the thugs scattered the local police, using Tasers, were on the scene.
Bronson, who is in top shape for his role as Jared in New Moon, Eclipse, and the upcoming two-part Breaking Dawn, says he didn't suffer any cuts or bruises.
Reports that his nose had been broken, were incorrect, he says.