EXCLUSIVE: Michael Lohan's TV Rehab Is "Unforgivable" Says Dina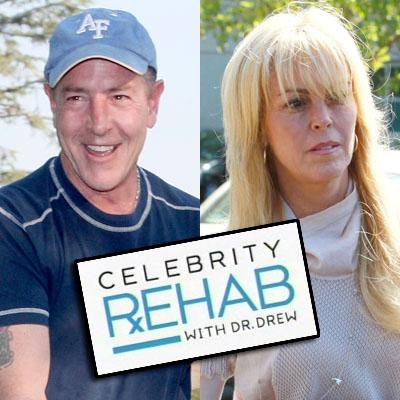 While Lindsay Lohan works to stay sober and faces criminal charges for felony grand theft, her father Michael Lohan has checked into Celebrity Rehab for anger management issues. Michael's ex Dina exclusively tells RadarOnline.com that his decision to become a cast member of the hit show is "unforgivable."
"We have tried to be as private as possible during this difficult time, and now he plans to exploit our family even more, it is unforgivable," Dina wrote in an exclusive statement to RadarOnline.com.
Article continues below advertisement
Shooting for the VH1 reality show began last Wednesday and Michael's treatment is expected to last for about 21 days. Although the family is supportive of his need for rehab, they feel doing it on a TV show is unnecessary.
"After a long overdue need for rehab, the family is relieved Michael is finally getting help. Once again, we're all very disappointed by his constant yearn for attention," Dina explained.
PHOTO: Lindsay Rocks A White Bikini
"Getting rehabilitated does not require the spotlight and at this crucial time, discretion would have been appropriate."
Lindsay is due back in court on March 10 to reveal whether she has decided to take a plea deal in the felony grand theft case involving a $2,500 necklace.
Dina added: "With everything we have been through, he still chooses to put his need for publicity before his obligation of being a father."