Exclusive
EXCLUSIVE: Lindsay Lohan Prosecution Doesn't Believe Jewelry Store's Actions Have Hurt Case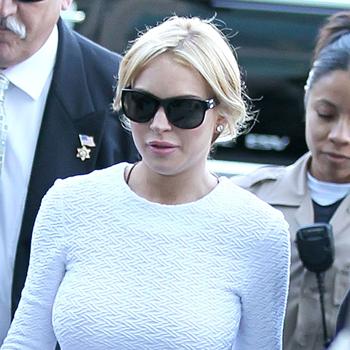 Even though Kamofie & Company, the jewelry store that Lindsay Lohan allegedly stole a $2500 necklace from have sold the surveillance tape for a profit, and is even seeking a book deal, sources connected to the case reveal that their actions don't alter or mitigate the fact a crime may have been committed.
"Danette Meyers has a very strong case against Lindsay, even though the owners are now profiting after the fact the crime occurred," a source close to the situation told RadarOnline.com. "The surveillance video shows Lindsay walking out of the store with the necklace on, period. The clerk didn't notice that Lindsay still had the necklace on when Lindsay left the store. The jewelry store owners' actions subsequently don't change the facts of what occurred."
Article continues below advertisement
Even without the surveillance video, the DA's case against Lohan is rock solid, according to our source. "Lindsay turned the necklace into the cops. Those are the actions of a guilty person. If the surveillance video didn't exist, Lindsay turns over to cops the necklace she was accused of taking. Meyers wouldn't have filed on Lohan if she didn't feel she could get a conviction.
"Is it going to be problematic for the DA if the case goes to trial and the owners testify? Yes. Their credibility will be on the line, make no doubt about that. The DA will point out that they sold the tapes AFTER the crime occurred though and not before.