EXCLUSIVE: Jon Gosselin 'Much Happier' Now That He's Off TV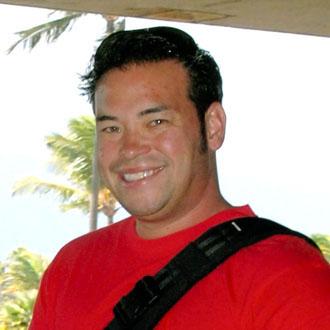 Former reality star Jon Gosselin may not be living the 'high life' anymore but he's a much happier person, leading a more regular existence, RadarOnline.com can reveal.
Like the rest of America, the famous father-of-eight gets up to do a regular job each day when he is not actively looking after his kids.
Once known for wearing designer Ed Hardy outfits, having a string of young girlfriends, and jet-setting around the South of France, Gosselin, 33, is now living a much simpler life.
Article continues below advertisement
A source told RadarOnline.com: "The truth is, Jon is much happier living a normal life – he has no desire to go back on television.
"He does enjoy watching Jersey Shore and shows like House Hunters when he is not working or looking after his kids.
"Despite all the stories of his weight ballooning, he is actually a health conscious kind of guy who is watching his weight right now.
"Both he and his girlfriend cook their own meals and work on portion control – they like to keep it simple and eat out only once or twice a month together.
"They love to cook for his kids and try and keep the meals as healthy and fun as possible. He's also trying to stay in shape by going on walks or hikes and running errands.
"He knows that people will always judge him but he is just concentrating on his own life and family at this time."
While Jon maintains a much lower profile, his former wife Kate Gosselin has become a much more public figure - she has her own reality spin-off Kate Plus 8 and regularly appears on the talk show circuit.
Article continues below advertisement
There have been reports that Jon feels trapped by his more modest lifestyle and can't adapt to having less money than he was earning through working on television.
It has even been rumored that he has fallen behind with his payments on his Mercedes SUV and has been struggling with his finances.
But the source revealed: "That is simply not true. Jon has a solid job and he is catching-up financially and taking care of everything. He is in absolutely no danger of having his car repossessed.
Article continues below advertisement