Exclusive
EXCLUSIVE: Jewelry Store Owners In Lohan Theft Case Won't Testify In Preliminary Hearing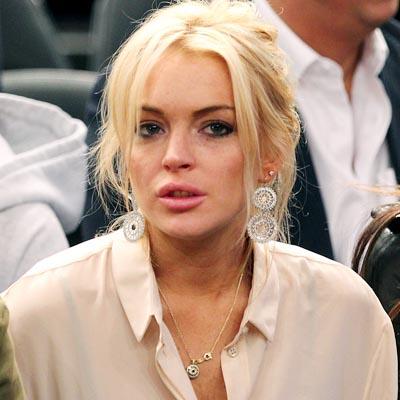 Lindsay Lohan will decide as soon as Tuesday, March 22, if she will accept a plea deal in her grand theft case in order to avoid a trial.
But RadarOnline.com has learned, if she does not cop a plea, the controversial jewelry store owners won't get their moment in the spotlight at the actress' preliminary hearing because the Los Angeles District Attorney won't be calling them.
"Deputy District Attorney Danette Meyers most likely won't be calling the jewelry store owners at the preliminary hearing," a source close to the case told RadarOnline.com.
Article continues below advertisement
"It's more of a tactical decision, if the case proceeds Meyers doesn't want to have a long, drawn out preliminary hearing."
Kamofie & Company came under scrutiny after selling the surveillance video of Lohan, 24, allegedly stealing a $2,500 necklace and then once again when reports surfaced that they were shopping around for a book deal detailing the incident.
Said our source: "Meyers would most likely be calling only the investigating officers as witnesses at the preliminary hearing.
"The cops have been very thorough, and it's routine for the D.A.'s office to only call the investigating officers as witnesses at preliminary hearings.
"The cops can testify at the preliminary hearing about what the jewelry store owners told them, even though it's considered hearsay."
Under Californian law, hearsay evidence can be admissible at preliminary hearings in a move designed to protect victims and witnesses in criminal cases.
Article continues below advertisement
"So even though the jewelry store owners wouldn't be testifying, their statements to cops would be allowed to be heard and considered by Judge Stephanie Sautner," the insider revealed.
It's estimated that by doing this, the preliminary hearing could last for approximately one-two hours."
In the event the case goes to trial, the owners would "absolutely" be called as witnesses, RadarOnline.com has been told.
MORE ON:
Judge Keith Schwartz
"At that time, Lindsay's lawyer can question them at length about their motivations for selling the video," said another source.
"The fact that the surveillance video was sold doesn't change any facts for the D.A. though, period.
"The surveillance video speaks for itself, Lindsay had one of her friends turn in the necklace to police. Meyers case is solid."
The Mean Girls star has until Wednesday, March 23 to notify Judge Keith Schwartz if she is going to take the deal.
Article continues below advertisement