Exclusive
EXCLUSIVE: Jewelry Store Is 'Destroying Lindsay's Life Just To Make A Buck' Says Her Pal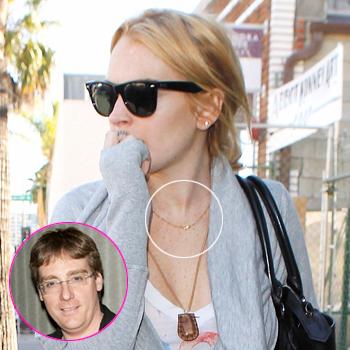 The jewelry store that accused Lindsay Lohan of stealing a necklace is destroying her life -- just to make a fast buck -- says a good pal of Lindsay's in an exclusive interview with RadarOnline.com.
"I see, and I know the truth, says Nathan Folks, the movie producer who cast Lohan in his upcoming crime drama Escaping the Game.
"It is hard to watch what this jewelry store is putting her through when she is innocent. They feel justified destroying her life, just to make a buck, it's really terrible."
Article continues below advertisement
As RadarOnline.com has previously reported, Lohan, 24, has pleaded not guilty to felony grand theft charges after being accused of stealing a $2,500 necklace from Kamofie & Company, a jewelry store in Venice Beach, California.
Folks insists Lindsay is innocent and says the jewelry store simply wants publicity.
Kamofie & Co has previously sold the surveillance footage of Lohan in the store at the time of the alleged incident.
"The jewelry store had many numbers for Lindsay, they could have reached her and asked for the necklace. Why didn't they? It's a ploy for publicity," Folks told RadarOnline.com.
"I would like to take this situation and turn it around for her.
"I brought on Keith Middlebrook to help her during a crises like this, he does what's ethical and appropriate, and hopefully he can make a difference."
Middlebrook is apparently helping coordinate her legal defense.
Article continues below advertisement
Folks tells RadarOnline.com that the Mean Girls star will be acquitted and he's expecting her career to thrive.
"She is talented enough she could be the next Angelina Jolie," he told RadarOnline.com.
Presuming Lindsay does not accept a plea deal (which the judge has stated would involve some jail time), Lindsay is scheduled to appear in court on April 22 for a preliminary hearing, when, at that time, a judge will decide if there is enough evidence to make her stand trial for felony grand theft.