EXCLUSIVE INTERVIEW: Prince William & Kate's Interior Designer Reveals Home Makeover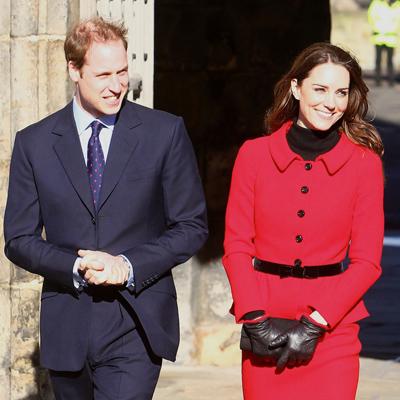 With the royal wedding plans in full flow, Prince William and Kate Middleton are now looking forward to their life together after the big day by giving their marital house an extreme home makeover, and RadarOnline.com has exclusive details from their interior designer.
After they tie the knot on April 29, the prince and his blushing bride will be creating domestic bliss at a rustic farmhouse near Will's Royal Air Force base in Anglesey, North Wales, and have hired Beverly Hills designer Kenneth Bordewick of Beverly Hills Luxury Interiors to give their love nest a contemporary twist.
Article continues below advertisement
Thanks to a royal friendship, Bordewick won the world's most sought-after interior design assignment and is flying to London on March 16 to meet with Will and Kate to hash out plans for their dream home.
"I called Prince Charles directly when I heard that William and Kate were getting married," Bordewick told RadarOnline.com in an exclusive interview. "I played polo against Charles years ago and we became friends afterwards so he asked me to design the library at Clarence House when he inherited it from his grandmother."
Will and Kate's farm house is around 4,000 square feet and is nestled in the picturesque Welsh countryside surrounded by farmland to provide privacy for the newly-weds.
"I don't know what we're exactly doing yet in terms of design but they want it to be causal and contemporary. It won't be classical or old-fashioned at all," Bordewick revealed to RadarOnline.com.
"They know that the rest of their lives is going to be very traditional and want to let their hair down now with a typical young, newly-wed house," he says, adding that there are no plans for a nursery yet. "This is really a stretch from what William has grown up with and they're excited to have a change.
Article continues below advertisement
"Kate loves to cook so we're focusing on the kitchen and fitting it with large American-style appliances."
Another show-piece of the house will be the bedroom! "The master suite is going to be lovely for Kate. I like to make a woman's boudoir her sanctuary. It needs to be feminine, young and sexy," explains the designer-to-the-stars, who has worked with Michael Jackson, Mariah Carey, and Sir Paul McCartney.