Exclusive
EXCLUSIVE INTERVIEW: Lindsay Lohan's Team Has Dropped Their New 'Legal Consultant'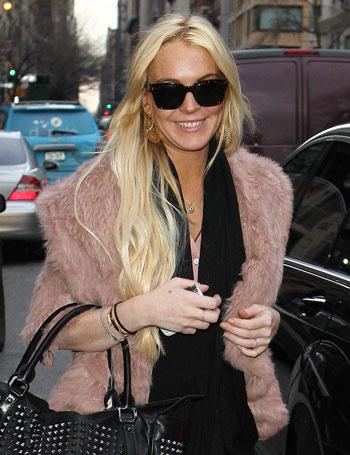 As quickly as the new member of Lindsay Lohan's team appeared on the scene – he's disappeared again!
RadarOnline.com has learned that Keith Middlebrook is no longer helping Lindsay in her legal battle as she fights felony grand theft charges after allegedly stealing a necklace from a Venice Beach jewelers.
"Keith has been helpful thus far but the team feels he isn't able to follow through in the way we had hoped," Nathan Folks, Lindsay's close friend and the producer of her 'come-back' movie Escaping The Game told RadarOnline.com exclusively.
Article continues below advertisement
"As for the legal matters, he talked to the right people but unfortunately he has been unable to follow through on his original plan."
A source tells RadarOnline.com that Middlebrook had claimed that he had sources in the DA's office that could help with the case but they never materialized – and that is the true reason for his being dropped.
Meanwhile:"The most important thing right now is Linsday's well being and it has become evident to us he is unable to help in this situation," Folks said.