EXCLUSIVE INTERVIEW: Heidi Fleiss: 'CBS Made A Big Mistake Taking On Charlie Sheen'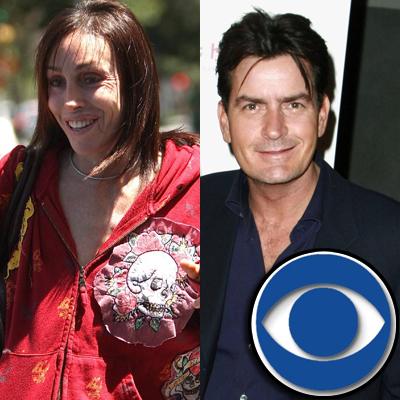 Heidi Fleiss is coming to the defense of her old pal Charlie Sheen. In an exclusive interview, she tells RadarOnline.com: "CBS made a big mistake taking on Charlie Sheen."
Sheen's former madam was not surprised that his personal media blitz garnered international attention, and she does not buy into the notion that he's suffering from some kind of bi-polar disorder either.
And Fleiss -- who used to party and regularly supply hookers for Sheen -- believes that he will be the one yelling "Winning!" when the dust finally settles in the dispute that has rocked Hollywood.
Article continues below advertisement
She said: "CBS mad a mistake canceling the show. They should have just accepted Charlie for who he is and got on with it." Radar note: Two and a Half Men has not officially been canceled, but is on hiatus as the Sheen mess is sorted out.)
"He's always been a razor sharp person, and I do not think he's suffering from any mental illness or anything like that either.
"I was delighted to read that at one point he was getting higher ratings that the Oscars; that shows that people really care about him and not just that stupid show that CBS cancelled.
"People tuned in to see Charlie Sheen. that must be obvious to everyone by now. I've no fears for him because whatever happens he will be okay."
In his latest radio interview Friday morning on The Chio & Shila Show on Philadelphia's Wired 96.5, Sheen claimed that there was a deal in the works to bring Two and a Half Men back on the air.
"Absolutely the gig's coming back, I have absolute faith in that," Sheen told Wired 96.5, noting he sees "a few adjustments" in the future.
Article continues below advertisement
Sheen also intimated that he was happy about the way his custody battle was going with his estranged wife Brooke Mueller over their twin sons Max and Bob.
And Fleiss believes that this is the saddest part of the media circus that has engulfed her famous former client.
She added: "There's no way that Charlie Sheen should not be able to see his kids.
"Personally, I don't think that society should you make any judgements on the personal lifes of fathers. I've no doubt that Charlie Sheen is a good dad to his kids.
"I've got no opinion on his Goddesses. I'm way past even thinking about them, but I know that whatever happens Charlie Sheen will be okay in the end."
Heidi Fleiss has just filmed a pilot for Animal Planet about her beloved parrots. Meanwhile, her dog grooming salon and hotel First Pedigree has now opened its doors in Las Vegas.
If you want to ask her any pet or animal related questions you can e-mail her at Heidiwear@yahoo.com.
Article continues below advertisement