EXCLUSIVE DOCUMENTS: Alejandra Jackson Hits Back At Michael Jackson's Estate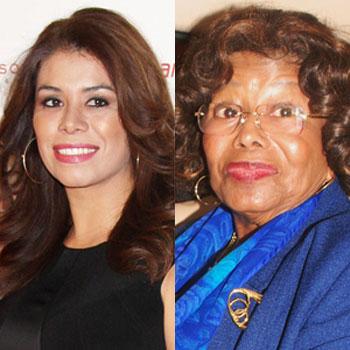 Alejandra Jackson, who is the mother of five children by two different Jackson brother fathers, has filed legal documents that RadarOnline.com has exclusively obtained where she objects to the eviction attempts by Katherine Jackson, mother of the late Michael, to remove her from the Jackson family estate.
"Upon the death of Michael Jackson, the Executors have continuously attempted to divide Michael Jackson's immediate and extended family in order to advance ulterior and pompous interests which are not consistent with the wishes and values of Michael Jackson," Alejandra's lawyers wrote in the objection filed in a Los Angeles court.
Article continues below advertisement
EXCLUSIVE DOCUMENTS: Alejandra Jackson Hits Back At Michael Jackson's Estate
In the 33-page document, Alejandra claims that she and her children have lived at Michael Jackson's estate in Encino, CA for almost 20 years and that Katherine Jackson "didn't want to divide the cousins."
She also claims that the Estate used "adverse actions such as packing up their food, changing their locks, and shutting off their gas," in order to force them to move using a "bullying nature."
The documents also claim the Estate has "no intention of carrying out what Michael Jackson would have done had he been alive."
Alejandra's attorneys state that "contrary to what may have been asserted, Alejandra and Katherine are in constant contact with one another and both share similar goals with regards to keeping the family close and a cohesive unit."
Alejandra also claims the Executors informed her the house would be fumigated and tented for termites using "threatening and assertive language," to remove her from the home.