Exclusive
EXCLUSIVE: D.A.'s Office 'Furious' Over Mel's Camp Announcing Deal Before Oksana Was Notified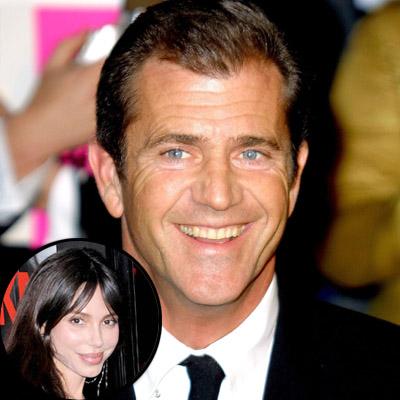 In wake of Mel Gibson's camp announcing Wednesday morning that a plea deal has been reached in the domestic violence case against him, the Los Angeles District Attorney's Office is "furious, because the victim (Oksana Grigorieva) in the case was supposed to be notified today about the disposition and outcome of the case. For Oksana to have to find out through the media what was going to happen is absolutely unprofessional and makes no sense at all," a source very close to the situation exclusively tells RadarOnline.com.
Article continues below advertisement
A person familiar with the case tells The Associated Press that Gibson will plead guilty to misdemeanor battery as part of the deal, and in exchange, he will likely avoid jail time. Gibson is expected to be formally charged this week, and will appear in court in person to enter the plea, according to the A.P.
Gibson's lawyer, Blair Berk told the media Wednesday morning: "I know from almost 20 years as a criminal defense lawyer that sometimes justice can come for a client at too high a personal price. That is particularly so for Mel, whose right to due process can only be exercised in this case with an enormous media circus attached. Mel's priority throughout all of this has been that the best interests of his young daughter Lucia and the rest of his children be put first in any decisions made. It is with only that in mind that he asked me to approach the District Attorney with a proposal that would bring all of this to an immediate end."
Gibson will plead no contest to a misdemeanor charge of battery against Oksana. He will not serve jail time. People.com reports he is likely to be ordered into counseling and put on probation.
The Oscar winning director/actor most likely agreed to settle the case, because as RadarOnline.com reported earlier, Oksana's son, 13-year-old Sasha was going to be called by the District Attorney as a key witness in the case. It's unclear at this point if Berk's premature announcement could derail the plea deal.
Article continues below advertisement
As RadarOnline.com has previously reported, the investigation into Gibson stems from an incident on January 6, 2010 during which the Braveheart star, 55, allegedly punched Grigorieva, 41, in the face twice during a fight, leaving her with a concussion, and knocking out veneers on her two upper front teeth.
EXCLUSIVE FIRST PHOTOS: The Injury To Oksana's Teeth
While Gibson hasn't denied a conflict occurred, he's described it through his lawyer as a loud argument and in a declaration described getting physical with her to control her and calm her so she would not hurt their infant daughter Lucia.