Exclusive
EXCLUSIVE: Cops Respond to NEW Drama At Charlie Sheen's Home -- Trespass Complaint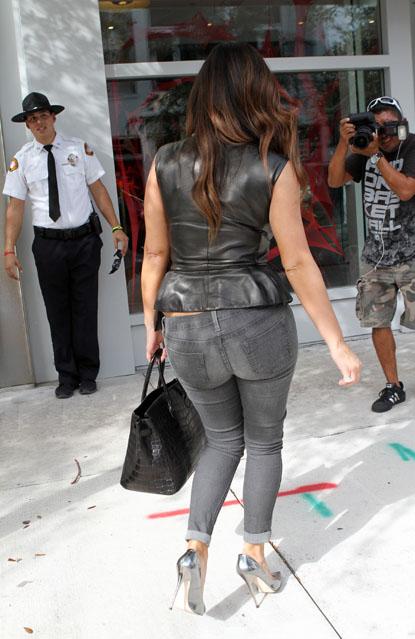 UPDATE 11:52 PM PT: Law enforcement sources tell RadarOnline.com the officers were responding to a trespass complaint made by someone in Sheen's home.
Three cop cars rushed into Charlie Sheen's Mulholland Estate mansion at high speed around 11:45pm PT -- more than an hour after a raid ended peacefully, RadarOnline.com is exclusively reporting.
The LAPD uniform officers raced in their squad cars after being frantically summoned by a security officer who screamed, 'It's Charlie, It's Charlie.'
Article continues below advertisement
The cars were under full siren as they entered the home.
The units had been stationed to guard the luxury hilltop estate after the raid earlier in the night.
Within minutes, a police helicopter was flying above Sheen's multi-million dollar home.
COURT DOCUMENTS: Charlie Sheen Suing Chuck Lorre And Warner Bros. For $100 million
A source inside the house told RadarOnline.com: "You won't believe. More crazy sh*t just went down."
As RadarOnline.com first reported, cops initally swarmed Charlie Sheen's house shortly after 8 pm PT Thursday investigating a possible violation of a restraining order against the star by his estranged wife Brooke Mueller. No arrests were made.
Sheen is not allowed to own firearms under the terms of the restraining order and a spokesperson for LAPD told RadarOnline.com: "it came to the attention of the LAPD that Sheen is a registered owner of firearms.
Article continues below advertisement
LAPD is conducting an investigation to determine if Mr. Sheen is in possession of firearms or ammunition, that would violate terms of the TRO."
LAPD Officer Norma Eisenman previously told RadarOnline.com that "Mr. Sheen was very cooperative and he is at home. He is not being arrested. The LAPD has completed their investigation. They will not be releasing their findings."
Charlie's attorney Mike Gross spoke to reporters outside the neighborhood and said the police found one 1800s-era rifle and "some bullets." He said that Charlie didn't have any other weapons in the house.
RadarOnline.com was at Sheen's gated community and witnessed a chaotic scene with at least five police cars arriving immediately, a helicopter flying overhead and rumors flying until police issued an official statement.
The first police statement said: "LAPD detectives responded to the home of Charlie Sheen to investigate a violation of a restraining order that was filed on March 1. As more information is available we will release it."
Article continues below advertisement
Mueller and Sheen are locked in a custody war over their twin boys and Mueller has accused Sheen of being violent and needing psychiatric help. Sheen infamously shot then-fiance Kelly Preston by accident in the arm in 1990.
As the scene at Sheen's mansion unfolded Thursday night, a source close to the star who knew what was going on simply said: "there was some crazy sh*t" going on" inside the house.