Exclusive
EXCLUSIVE: Charlie Sheen: I'd Rather Move To El Salvador Than Face Ex In Court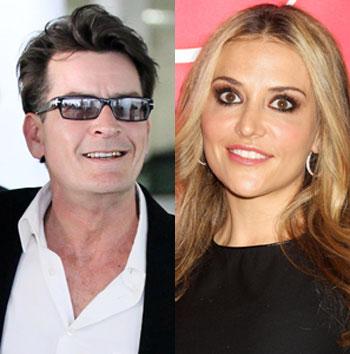 Charlie Sheen is telling friends he'd rather move "to f*cking El Salvador and sell shoes" than head to court with estranged wife Brooke Mueller over the custody of their twin sons Bob and Max, RadarOnline.com is exclusively reporting.
It's a dramatic turn of events in Sheen and Mueller's public spat as both parties lawyers frantically negotiate a possible peace deal, in a desperate bid to to avert a court face-off.
Article continues below advertisement
Sheen has told a pal: "We are moving towards cutting a deal to keep this thing out of court. I'll just swallow it. I'll swallow it because I'm a f*cking warlock."
RadarOnline.com first reported how a court fight would destroy both of the troubled parents, with a wealth of their innner most secrets spilling into the public.
"A public all-out war between Charlie and Brooke will be devastating to both," one insider said.
While Sheen is battling the biggest challenge of his professional career, after he was sensationally fired from Warner Bros. Television's Two and a Half Men on Monday, the 45-year-old hell-raiser is also embroiled in a custody battle over his 23-month-old twin sons with Mueller.
She used his public remarks, as well as conduct she claimed was threatening and violent, to seek a court order removing the children from his home last week.
Article continues below advertisement