Exclusive
Elderly Woman Receives Death Threats From Animal Planet's 'Pit Bulls And Parolees' Fans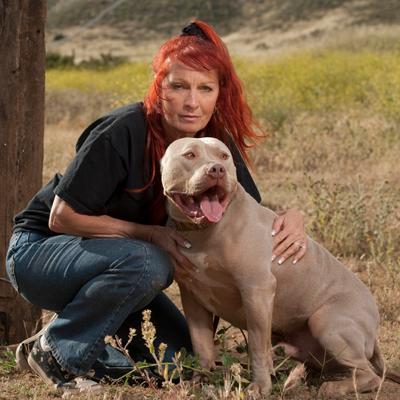 Fans of controversial dog rescue show Pit Bull And Parolees have sunk their teeth into an elderly woman after she launched a petition to stop the show moving into her neighborhood.
RadarOnline.com has learned that the 71-year-old has received death threats after expressing her upset at the operation's plans to relocate to her remote, community in Kern County, Ca.
Article continues below advertisement
The show's star, Tia Torres, trains ex-convicts to rehabilitate abused pit bulls.
But when Lula Merle King Carnes -- the president of the Old West Rancy Property Owners Association -- sent a letter to fellow resident's opposing the plans to house 100 dogs there, all hell broke lose.
The letter was leaked to Torres who posted it on the Facebook page of her Villalabos Rescue Center and Carnes became the victim of a viscous verbal attack.
"The piece of property in this first notice was originally established to house just a few mixed breed (not pit bulls) rescue dogs by it's previous owner," wrote Carnes.
"The six or seven dogs she had were a problem... can you imagine 100 dogs, pit bulls, along with their parolee handlers?"
In response Torres branded her "angry" and "hateful" and some of her many fans have now threatened to take matters into their own hands.
Article continues below advertisement