Forget About The Super Bowl -- Sunday's Big Event Is The Puppy Bowl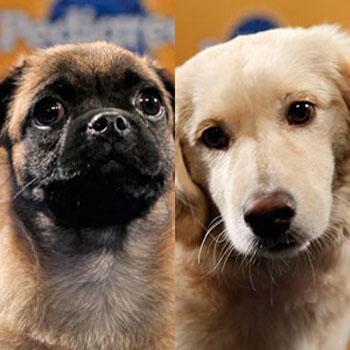 It is the ultimate sporting event, with competitors giving their all even when dog-tired. Forget about the Super Bowl – we're talking about the Puppy Bowl!
Animal Planet's Puppy Bowl returns for its seventh year this Sunday after achieving record-breaking ratings last year.
PUPPY PHOTOS: Check Out The Puppies Playing In This Year's Game
The ultimate sporting event for pooches drew 8.6 million viewers in 2010 – 65% of them women. This year's even t will feature Puppy Cam, giving you a view of the action from the pup's point of view. Another innovation is chicks as cheerleaders – chicks as in chickens!
Article continues below advertisement
The pups take the field, chase each other around and sometimes bite each other – just like the Super Bowl. There's a Water Bowl cam and a blimp with a hamster crew to add to the amusement.
So if you're not into Packers and Steelers, check out Beagles and Terriers and more on Sunday at 3 pm ET on the Animal Planet.
RELATED STORIES: