Charlie Sheen Webcast: Responds To Two And A Half Men Firing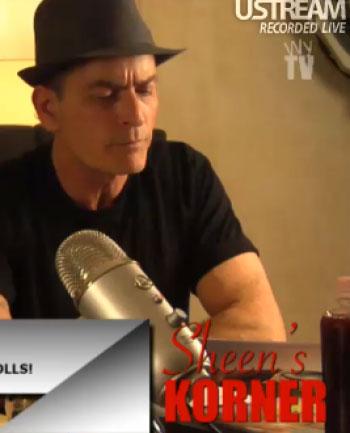 Charlie Sheen is on a rampage after being fired from his hit TV show Two and a Half Men and he is appearing on Ustream live, once again, to give his first on-camera response to being terminated from CBS's highest rated sitcom.
You can watch Charlie live at 10pm ET, here on RadarOnline.com.
Live from the "Sober Valley Lodge," Sheen will take questions from fans about the wild 24-hours since he was unceremoniously fired from his job.
Article continues below advertisement