EXCLUSIVE: Charlie Sheen Loses A 'Goddess' -- Reels Her Back In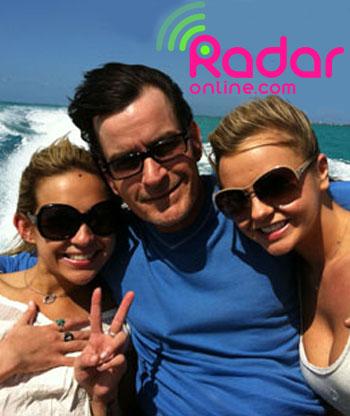 Just eight and a half hours after tweeting "Rachel has left the building," Charlie Sheen tells RadarOnline.com exclusively that she's returned to his Los Angeles mansion.
At 12:11 am Saturday, the troubled Two and a Half Men star tweeted that former porn star Bree Olson has packed her bags.
"Update: Sober Valley Lodge; Rachel has left the building...., We're sad.... Over it.... Applications now being accepted! #winner" Sheen wrote just after midnight.
Article continues below advertisement
Sheen gave no hint as to why Bree -- who he'd come to call by her given name, Rachel -- had departed his Two Ladies and a Man harem, but her decision to abandon ship seems to have come only hours earlier. She had been part of his media blitz throughout the week.
As Bree Olson, Rachel was a superstar among porn stars. She has over 170 movies to her name. And along with model wannabe Natalie Kenly, became known as one of Sheen's "Goddesses."