AUDIO: Miley Cyrus Hints She's Back With Liam Hemsworth: 'I May Or May Not Be Single'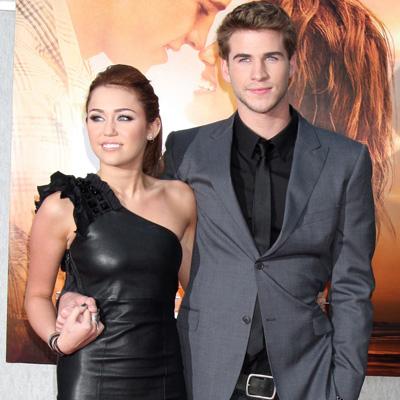 Miley Cyrus hinted she might be back together with actor Liam Hemsworth, her co-star in The Last Song, in an interview with Australian radio station 2day 104.1 FM on Wednesday, RadarOnline.com has learned.
"I may or may not be single, but I love Australian boys, obviously," Miley said when asked if she were dating anyone.
Asked if she's planning on reuniting with her former beau, Cyrus, 18, played her cards close to the vest, saying, "We're very close. I'm not going to comment too much... but I'm definitely not coming to Australia single."
Article continues below advertisement
Miley may have shown her flame for Hemsworth never went out in her infamous Salvia-smoking romp of last year, saying on the tape, "I'm having a little bit of a bad trip ... Is that a Liam look-alike -- is that my boyfriend? Is that me tripping? Does that look like Liam at all? I want more of that s---."
Asked about her sometimes rocky relationship with father Billy Ray Cyrus, Miley insinuated that things have taken a turn for the better.