Exclusive
EXCLUSIVE INTERVIEW: Blogger: I'll Meet FBI About Celebrity Nude Photo Hacker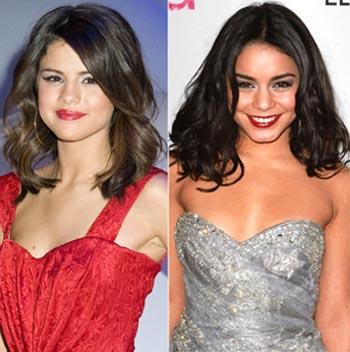 The blogger who published photos of nude celebrities obtained illegally by a ring of hackers has agreed to meet and cooperate with the FBI, but RadarOnline.com has learned exclusively there has been no contact yet.
The FBI have been investigating a group of people allegedly hacking their way into A-list email accounts such as Scarlett Johansson, Christina Aguilera, Jessica Alba and Vanessa Hudgens and stealing naked or risqué photos – many of which ended up on a Parisian blogger's website.
Article continues below advertisement
"I'm just a blogger who loves celebrities as you know, who reposts pictures, mag scans and videos that I find on the net and that's all," the blogger who goes by the screen name DeepAtSea wrote on his site.
"Now, if it's true that there's an investigation on me, I have nothing to hide because I made nothing, I don't know if there're sic fbi offices outside the usa but if yes and if you want to meet me, i'm ok.
"But I really hope for the safety of the usa (and the world) than the fbi have better to do of their days than to stalk me."
The blogger told RadarOnline.com in an exclusive interview that while they're willing to meet with the FBI, they have had "no contact with authorities."
"I don't know who the hacker is," 'DeepAtSea' told RadarOnline.com, noting that he did find someone online claiming to be the alleged hacker and contacted them.
Article continues below advertisement
"I asked him if he was not afraid to go to jail and he told me, 'Well I sold other stuff before and never been to jail.'"
When asked by RadarOnline.com what he would say if he did meet with the FBI, 'DeepAtSea said: "than sic I can't help them because I know nothing about this story of stolen pictures and I don't understand why my internet usename sic is in this story, the pictures than sic I reposted on my blog was everywhere on the net at the time than on my blog, we have all the same source for the stolen pictures (4chan).
"A question for you, when you read my english, do you thing than sic I can be connected to the hackers or be a hacker?"
As RadarOnline.com previously reported, when news broke of the scandal, the blogger went underground, shutting down his site and deleting his social networking pages.
"You want to know why I dissappear sic from the net, if someone like you, you accuse of being a criminal, what would you do?" the blogger wrote.
Article continues below advertisement
"When we see this kind of story in a movie, you can't believe it but it happens to me without understanding why."
The cyber-crooks are reported to have nude photos and videos of at least 50 female celebrities — which also includes Selena Gomez, Ali Larter, Busy Philipps, Miley Cyrus, Emma Caulfield and Addison Timlin -- after they hacked into their cell phones and other devices to obtain the compromising images.