Alejandra Jackson Refuses To Leave Michael Jackson's Encino Estate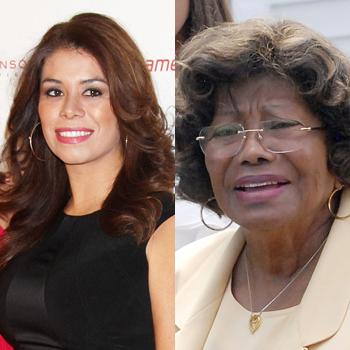 Attorneys for Michael Jackson's Estate appeared in a Los Angeles courtroom Tuesday morning in an effort to evict Alejandra Jackson and her four children, but RadarOnline.com has learned she refused to leave the compound and the case has been set for trial.
Alejandra is Katherine Jackson's former daughter-in-law and has children with both Jermaine Jackson and Randy Jackson.
"She has lived at the property for 20 years. We pay for everything," the Estate's attorney Howard Weitzman said in court.
Article continues below advertisement
"We have provided her with a fully furnished condo, which is more than sufficient. It's time for her to move."
EXCLUSIVE DOCUMENTS: Alejandra Jackson Hits Back At Michael Jackson's Estate
Alejandra's refusal to move from the Encino home is causing delays in renovations that are underway at the house, and it was noted by Judge Mitchell Beckloff that Katherine and Michael's three children have already relocated so the remodeling can take place.
MORE ON:
Katherine Jackson
Katherine has offered Alejandra a condominium near her swanky rental in Calabasas that she and her children could move into, but on the condition that she won't write a tell-all book about Michael and sign a confidentiality agreement – but Alejandra refused to agree to those terms.
"They have lived there for 20 years, so they are not just guests there," Alejandra's attorney, Robert Kaufman, said.
With neither side budging, a trial date has been set for April 14, 2011.