Sandra Bullock's Ex-Husband Jesse James Penning Tell-All Book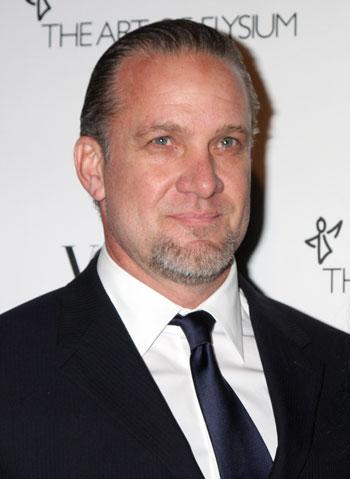 Jesse James' private life became very public last year when he made headlines for his infidelities during his marriage to then-wife Sandra Bullock, but RadarOnline.com has learned the bad boy has plans to reveal even more - by penning a tell-all book.
The 41-year-old has signed on with Simon & Schuster's Gallery Books to write a memoir in which he'll share intimate details about his marriage to Bullock and his budding romance with fiancée Kat Von D.
Article continues below advertisement
The publishing company has also published Tori Spelling's book in addition to noted authors such as Stephen King, Mary Higgins Clark and Julia London.
According to reports, James' book will be aptly called American Outlaw.
James and Bullock finalized their divorce in June 2010 and he announced his engagement to Kat, 28, just six months later on January 20, 2011.
As RadarOnline.com previously reported, when it comes to being the next Mrs James, Kat has some big shoes to fill.
Bullock has won numerous awards over the years, including two SAGs, a Golden Globe and an Academy Award for The Blind Side, while Kat stars in the TLC reality show LA Ink, which documents the everyday events at her tattoo parlor, High Voltage.
And while Bullock is one of the highest paid A-list actresses in the industry, with an estimated net worth of $125 million, Kat's estimated worth is a comparatively paltry $5 million.