Janine Lindemulder's Full Letter To Kat Von D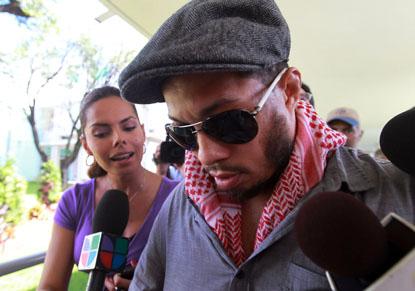 Hello Kat,
I'm Sunny's mom, Janine. Nice to meet you.
I have a concern and wanted to let you know. If the tabloids have any truth regarding you meeting Sunny in the near future, I would respectfully ask you reconsider. I did some researching last night and the information all of the therapist were giving was the same. And that is a 6 month waiting period minimum prior to meeting children Sunny's age.
Article continues below advertisement
Jesse and I have clearly not been the best of parents this past year or so. I'm sure you are aware of the pain, trauma, suffering, and loss she continues to feel. I have no doubt dig u but my fear is she'll adore you, trusting u, love u, and then Heaven forbid the marriage goes south and another loss happens to her.
If ever there was a woman suited for "the long haul" with Jesse, it would be you. I realize I don't know you personally, but with what I have gathered, it's evident to me that you ARE the "one."
Please try to honor my request, I would be incredibly grateful.
Sincerely, Janine.