PHOTOS: Teen Mom Amber Portwood In The Arms Of New Boyfriend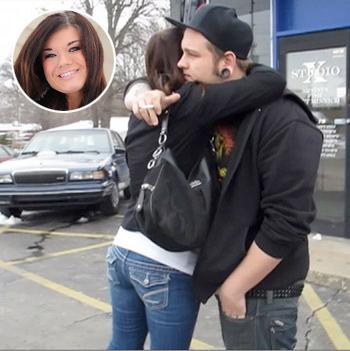 Amber Portwood was spotted out with Adam Dockery Saturday, and RadarOnline.com has the pictures.
Adam is a tattoo apprentice at Studio X in Anderson, Indiana.
Amber arrived there Saturday, visited for awhile, and as she departed, gave Adam a romantic hug in the doorway. She even lent him her car while she went out shopping with friends.
As RadarOnline.com exclusively revealed, the controversial Teen Mom star and Adam have been seeing each other off-and-on for several weeks. It now looks to be more on than off.
Article continues below advertisement