911 CALL AUDIO: 'Teen Mom' Amber Portwood Crying, Tells Cops: 'I Can't Handle It'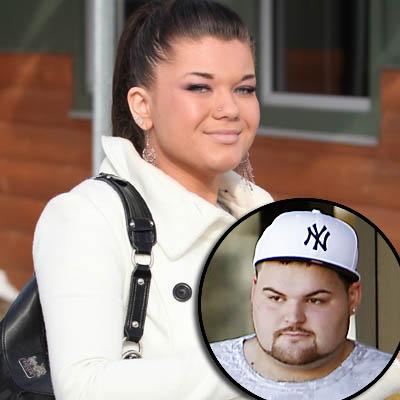 A crying MTV Teen Mom star Amber Portwood told police, 'I can't handle it,' while reporting harassing phone calls in a just-released 911 call obtained by RadarOnline.com.
"My name is Amber and I'm getting prank phone calls from somebody saying they're Gary," she says referring to Gary Shirley, the father of their daughter Leah.
"They keep on calling me and saying it's Gary and he's like having sex with Ashley and all this crazy stuff and I can't handle it."
Article continues below advertisement
As she spoke those words to the 911 operator, Amber was clearly distraught and crying. The Ashley she is referring to is Ashley Williamson, a rival who has been sparring with Amber in recent weeks.
RadarOnline.com broke the story that Portwood told police she received 24 phone calls in a 5 hour span on February 3 and into the early morning hours of February 4.
DOCUMENT: Read Amber's Police Report Here
Police wrote in their report: "While speaking with Ms. Portwood, she advised that she had been receiving phone calls beginning at approximately 11:56 PM last night. The last most recent was at 5:21 AM, right before she called the police.
"She stated that there were 24 phone calls total and she believed that they were from her ex-boyfriend, Gary Shirley. She advised that she knew that it was Gary, due to the fact that she recognized his voice but the phone number was coming in as blocked and private, so it wasn't showing his phone number on her cell phone."
Article continues below advertisement
Williamson claimed she was out with friends and did not make the phone calls.
On the 911 call Amber asks police to go to Gary's house.
Amber and Gary just had their no-contact order lifted by a judge this week.
Williamson also went to police recently to report that her tires were slashed. In the police incident report, obtained by RadarOnline.com, Ashley told cops she "believed that Portwood could have been responsible."
Here is the police incident report from Ashley's complaint:
"On the date of 02/02/2011 I was dispatched to station reference telephone harassment. Upon my arrival I spoke with above victim Ashley Renee Williamson who advised that an Amber Portwood kept calling her cellular phone and leaving threatening messages. Williamson showed this officer the incoming call list and indeed it was Portwood's cellular phone number. Williamson advised that the harassment started sometime ago because she had started dealing with Portwood's ex-boyfriend a Gary Lee Addison. Williamson advised that the tires on her personal vehicle had been cut twice but both those incidents happened in Marion County Indiana at her residence and she believed that Portwood could have been responsible for those incidents. I advised Williamson since both incidents happened within Marion County, Indiana, that she would have to file a report within the respected County with her local police department. I spoke with Portwood by telephone with the cell phone number that Williamson had given me. I spoke with Portwood and she advised that Williamson was the one calling and harassing her. I advised Portwood to not contact her at all and Williamson agreed to do the same."