FIRST PHOTO: Lady Gaga Teams Up With E Street's Clarence Clemons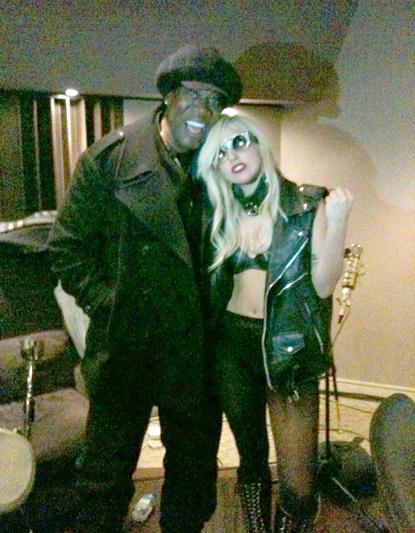 Lady Gaga just HAD TO HAVE Clarence Clemons work with her on her new album, and RadarOnline.com has the first picture of the two music greats together.
Clemons is famous for his collaborations with Bruce Springsteen as a member of the E Street Band and also has successful solo career.
He told Rolling Stone he received a telephone call on Friday January 28 at his Florida home from one of Gaga's producers saying she wanted him in the studio with her, right then.
Article continues below advertisement
Clemons grabbed the next flight out to New York and landed in the studio with Gaga just hours later.
"I play sax through the whole song and I have a solo," Clemons told Rolling Stone.
It was such a great experience, Clemons went on to say, he would have done it for free. Lady Gaga, he added, "she's the real deal."
Hair is on Gaga's much-anticipated Born This Way album, set for release May 23.
RELATED STORIES: