Exclusive
EXCLUSIVE INTERVIEW: Madonna's Brother Blasts Lady Gaga For Sound-Alike New Song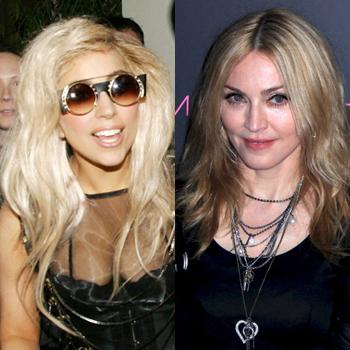 Madonna's music manager brother Chris Ciccone has blasted Lady Gaga's sound-alike new single Born This Way, RadarOnline.com can reveal.
Ciccone - who helped mastermind his sister's career - was left dumb-founded like millions of other music fans when he heard Gaga's new song.
AUDIO: Compare Gaga And Madonna's Songs For Yourself
He told RadarOnline.com: "All I can say is 'What the F**K!
"It sounds just like Express Yourself - I can't believe it to tell you the truth."
Article continues below advertisement
Ciccone - who mentors new music artists for his management firm The Ciccone Factory - has lost some respect for Lady Gaga who has used Madonna as a role model for her career.
He previously told our website that he could see a lot of similarities between the two artists but felt that Gaga's strong image was in danger of alienating her fans.
But the copy-cat new single Born This Way has left him scratching his head in disbelief.
Ciccone has had very little contact with Madonna since he penned his 2008 best seller Life With My Sister Madonna.
It remains to be seen if music fans buy or download Lady Gaga's controversial new song.
Madonna's original 1989 hit Express Yourself from her Like A Prayer album reached number two on the Billboard charts and was a major hit around the world.
RELATED STORIES:
AUDIO: New Song 'I Wanna Shoot Lady Gaga' Sure To Trigger Controversy