PHOTOS: Lady Gaga: 'Sometimes, Being Onstage Is Like Having Sex With My Fans'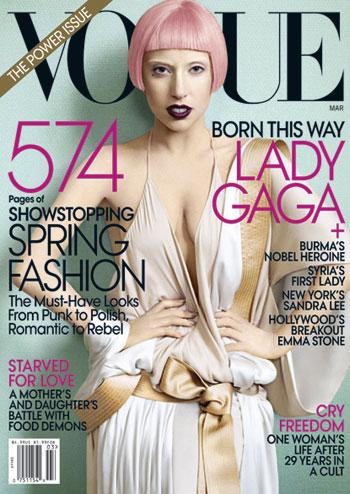 Lady Gaga gives more insights into her special relationship with her fans -- or as she calls them "Little Monsters" -- in Vogue's March edition, in which she compares the rush of performing onstage in front of her adoring masses to that of having sex, RadarOnline.com has learned.
Gaga -- who dropped the "F-Bomb" several times during the interview -- told Vogue's Jonathan Van Meter she has close ties to her fan base because, "I see myself in them.
Article continues below advertisement
"I was this really bad, rebellious misfit of a person -- I still am -- sneaking out, going to clubs, drugs, alcohol, older men, younger men," the Telephone singer told the magazine, noting she considered herself a "bad kid."
She said when she looks into the audience and sees her fans, "every show there's a little more eyeliner, a little more freedom, and a little more 'I don't give a f--- about the bullies at my school.'"
The Poker Face singer said her "fans didn't become more Top 40 -- they became even more of this cult following.
"It's very strange and exciting."
She later admits in the story that "sometimes, being onstage is like having sex with my fans... they're the only people on the planet who in an instant can make me just lose it."
Vogue's March issue featuring the complete interview hits newsstands February 22.