Exclusive
EXCLUSIVE: Tila Tequila Furious About TWO Sex Tapes, Lawsuit Coming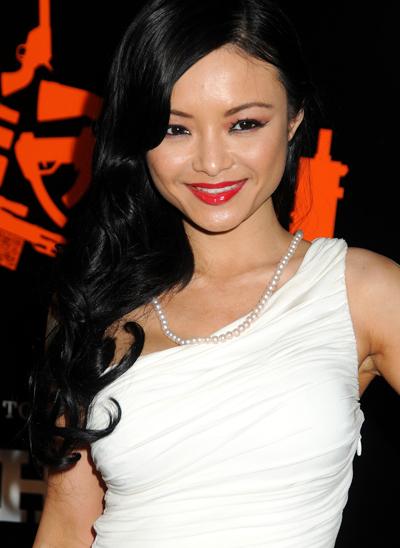 Reality star Tila Tequila is furious, not about one sex but about TWO of them!
A leave-nothing-to-your-imagination tape leaked onto an internet porn site recently and Tila is shown with two girlfriends.
Now her rep, Brad Taylor, has told RadarOnline.com that there is another tape on the same site listing Tila as the "star."
But stop that Google search right now -- Tila is NOT in the second tape.
Article continues below advertisement
"Our Client Tila Nguyen is in total shock and livid right now that someone had the audacity to leak out an intimate tape made with her and her 2 girlfriends without her consent," the diminutive star's rep told RadarOnline.com.
"That tape was not meant for the public and she has been fighting fiercley in court to not have anything released. We are currently working with her lawyers to decide what the next steps are.
"On top of that there is another tape on (name of sit omitted) that says it's a Tila Tequila sex tape, when in fact, the woman in that video having sex with another man is not Tila at all! That woman's name is Leanna Scott. A lawsuit is pending. We ask everyone to respect Tila's privacy and support her through this tough time as she tries to work through this."
To support Tila, send your dollars to... (no, we're kidding, of course)