Exclusive
EXCLUSIVE: Tila Tequila Gets Sex Tape Rights From Ex-Boyfriend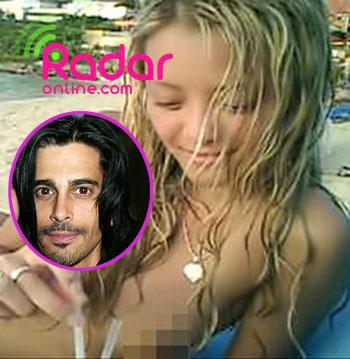 Tila Tequila didn't want the public to see a sex tape she made years ago with her ex-boyfriend - and the Shot At Love star ensured it stays buried by getting the rights to the tape, RadarOnline.com is reporting exclusively.
"They signed all rights back to me and even gave me the actual tape back and they have no other copies whatsoever!" Tila told RadarOnline.com.
"All I have to say about this is that I am totally elated to finally get peace of mind knowing that I won all rights to my tape back made with an ex-boyfriend years ago!"
Article continues below advertisement
As RadarOnline.com was first to report, Tila's former flame, Francis Ten, attempted to sell the sex tape that they made in 2004 back to her for $75,000, so Tila filed for an injunction prohibiting the release of the tape – except the judge denied her citing that "Tila exploits her sexuality."
"I fought extremely hard for this tape not to come out, even though the judge made a horrible decision that I have no rights to my own privacy, so I am extremely happy right now that I have secured all rights and privacy to what was on that tape!" Tila said.
"They voluntarily gave it back to me because we tried to sue them when it first came out, and they didn't want to get sued. So they figured its best just to give me back the tape and all rights to it to avoid anymore lawsuits. We are all happy this case has been resolved."
The sex tape was filmed while the couple was on vacation in St. Barts and they separated just two weeks afterwards.
Tila's attorney, Jordan Bromley, confirmed that they reached a settlement and obtained rights to the video from Francis to RadarOnline.com saying:
MORE ON:
Celebrity Justice
Article continues below advertisement