Exclusive
EXCLUSIVE: Fourth Porn Star Who Partied With Charlie Sheen Identified -- The Tila Tequila Link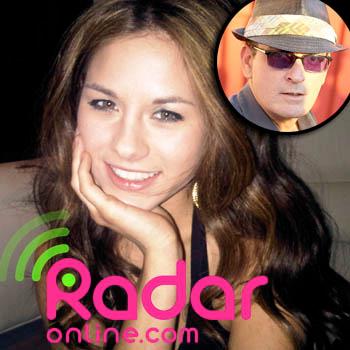 A fourth adult film actress who partied with Charlie Sheen before he was taken by ambulance to the hospital has been identified as Shyla Jennings, RadarOnline.com has exclusively learned.
Jennings, a brunette from Texas, was named in court as the victim of a kidnapping plot orchestrated by reality TV vixen Tila Tequila.
Tila has denied any wrongdoing.
However, in a complaint filed in a Los Angeles court, Jennings' former boyfriend Garry Sun alleged Tila kidnapped the porn star, held her at gunpoint, threatened her and then tried to extort her.
Article continues below advertisement
"Jennings told Sun that within five minutes, four men walked into her house and told her that she would be going 'somewhere' with Tila Tequila," the photographer wrote in a court declaration.
"Jennings urged Sun not to call police, as Jennings stated that she had been told by on of the four kidnappers, that she would be killed if she notified the police."
On her website, Jennings proudly boasts she is a bisexual with green eyes and has breast measurements of 32B.
EXCLUSIVE VIDEO & PHOTO: Martin Sheen Visiting Charlie At The Hospital
Sheen, 45, also partied with XXX stars Kacey Jordan, 22, Melanie Rios and GiGi Riversia, both 19, as RadarOnline.com was first to report.
We can reveal Jennings is pals with Rios, as her Twitter account shows. On January 16, the young actress sent Rios a message, stating: "hey love ill be back the 26th! Mad sess for sure:) miss you too!"
Article continues below advertisement
Moreover, she is best friends with erotic actress Capri Anderson, 22, who locked herself naked in a hotel bathroom during Sheen's coke-fueled frenzy at New York's The Plaza hotel in October.
Unlike blonde Jordan, who partied with the Two and a Half Men star until Wednesday afternoon, Jennings has told friends she was with the actor in the hours before the 911 call was placed.