EXCLUSIVE: Lindsay Lohan Denied Entry To Lakers' Star's Party For Being 'Too Much Trouble'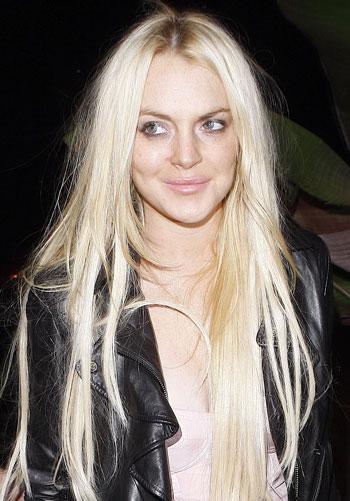 The party Lindsay Lohan was turned away from on Friday night, was none other than Lakers star Pau Gasol's and RadarOnline.com can exclusively reveal all the details of her bizarre night.
The troubled actress made a late night dash to the Sunset Marquis in the hopes of partying with friends on the back patio of the luxury hotel, but was turned away from the NBA soiree.
EXCLUSIVE INTERVIEW: Lindsay Lohan Lines Up First Post-Rehab Movie
Article continues below advertisement
"The guest list was pretty specific, so there wasn't much leniency," said a source at party. " But if I'm being honest Lindsay is seen as too much trouble and that's the reason she wasn't allowed in.
"If it had been someone else with a better reputation there is no doubt they would have made an exception."
While Lohan did not put up a fight she became unsettled at being turned away and began wandering aimlessly through the hotel lobby.
"She could have just gone to the Bar 1200 which was right there in the lobby. But she began acting a little strangely instead," said the insider.
"We thought perhaps she had a room there - or that one of the friends with her did - because she headed for the elevators, rode them up and down for about ten minutes before going down to the parking garage and heading out that way.
"She didn't make a fuss, but she definitely looked shocked that she wasn't being welcomed in."
Article continues below advertisement
This was the second time in a matter of hours that Lohan headed out on a late night hotel jaunt.
The 24-year-old was spotted outside Teddy's nightclub at the Roosevelt Hotel in the early hours of Friday morning.
PHOTO: Lindsay Rocks A White Bikini
However she denied she was doing anything wrong and Tweeted;
"The reports i was at Teddy's are inaccurate. I was just at Roosevelt to meet Samantha and say happy birthday to a friend. i take my sobriety seriously. Please don't believe this accusation. i know the rules and i wouldn't risk probation."