Exclusive
EXCLUSIVE INTERVIEW: Lindsay Lohan Lines Up First Post-Rehab Movie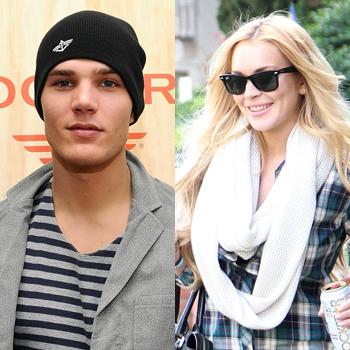 Lindsay Lohan could be back before the cameras by late summer, RadarOnline.com has learned exclusively.
The Mean Girls star has committed to star in Escaping the Game, a drama to be shot in the U.S. and Spain.
The contracts have not yet been signed, producer Nathan Folks tells RadarOnline.com exclusively but he's optimistic Lindsay will not be going to jail and they can get the deal done in the next several weeks.
Article continues below advertisement
"She wants to do it," Folks, who calls Lindsay a good friend, tells us.
The plot line for Escaping the Game seems right up Lindsay's alley. "It's about celebs who become very famous and can't take it," Folks explains. Several fake their own deaths and create a new life for themselves on a remote island. Lohan's role would be as an investigator who is hired to get to the bottom of their disappearances.
Folks is so confident Lindsay will stay clean and sober and out of jail, he's already figured out how to get her insured for his $30 million project.
"We can get her insured if she is with someone who is keeping an eye on her 24/7," Folks explains. "Lindsay and I've discussed it and she's already agreed to the condition."
In talks to costar with Lindsay is Chris Zylka, who appeared in the short-lived TV series 10 Things I Hate About You and should break out big time next year as one of the stars of The Amazing Spider-Man.
Article continues below advertisement
PHOTO: Lindsay Rocks A White Bikini
After having dinner with her dad Michael Saturday night, as reported exclusively on RadarOnline.com, Lindsay met up with Zylka to see Ferras perform at a nearby club.
Lindsay even later tweeted about it, writing "Went to see my friend Ferras perform and was talking to a future costar."
"I put the two of them together to go see the show," Folks reveals. "They're both Ferras fans and I thought it would be a good chance for them to get to know each other. They're strictly friends."