Exclusive
EXCLUSIVE FIRST PHOTOS: Woman Who Exposed Craigslist Congressman Christopher Lee In Sex Scandal Revealed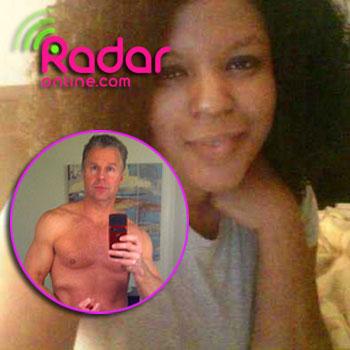 Article continues below advertisement
What's more, RadarOnline.com has obtained the EXACT image that Callahan sent Lee, when he responded to her online advances about three weeks ago.
In it, Callahan begged, "Will someone prove to me not all CL men look like toads?"
In an interview with TheLoop21.com, the University of Maryland employee, whom the site didn't name, said about 30 men responded to her personals advertisement, including the married father of one.
"I thought it would be fun to see what type of men would send me their photos… because dating in D.C. sucks," Callahan was quoted as saying.
FIRST PHOTOS: Gov. Mark Sanford On The Beach With Mistress
Lee first told her he was a lobbyist, but when Callahan discovered who he was, her "first reaction was holy sh*t" and secondly "he's probably done this before".
"Third was, he's married," the woman told the website, adding: "Fourth was, oh my god he's 46-years-old."
Article continues below advertisement
Callahan said she doesn't feel badly about what happened to Lee.
"Chances are," she said, "he's probably met more women online and, you know, cheaters eventually get caught. He didn't have to resign. He made that choice himself."
Until RadarOnline.com's blockbuster exclusive, Callahan had been a relatively anonymous party to the political scandal that ultimately led to the New York Republican resigning from office, on Wednesday.
"I'm a very fit fun classy guy," Lee wrote to Callahan, adding he was: "6FT 190LBS Blond/Blue."
In a statement announcing his resignation, the two-term congressman who represented New York's 26th congressional district, said: "I regret the harm that my actions have caused my family, my staff and my constituents. I deeply and sincerely apologize to them all. I have made profound mistakes and I promise to work as hard as I can to seek their forgiveness."
Article continues below advertisement