EXCLUSIVE DETAILS: Two And A Half Men Shut Down After Sheen Loses Showdown With Producer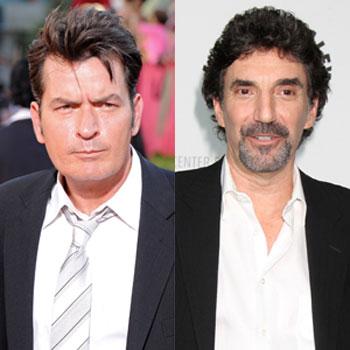 Charlie Sheen lost the ultimate power struggle with his show's co-creator and producer Chuck Lorre, and that's what led to the shut down of Two and a Half Men, RadarOnline.com learned exclusively.
"They hate each other," a source who knows both men told RadarOnline.com. "Bottom line is if Chuck wanted the show shut down , it was getting shut down."
CBS and Warner Brothers released a joint statement announcing that the hit show will be shut down for the remainder of the season.
Article continues below advertisement
"Based on the totality of Charlie Sheen's statements, conduct and condition, CBS and Warner Bros. Television have decided to discontinue production of Two and a Half Men for the remainder of the season.," the statement read.
That followed a bizarre Sheen interview Thursday where he slammed Alcoholics Anonymous, claimed his success rate at getting sober was 100% and spoke in violent and confrontational language.
Article continues below advertisement