Exclusive
EXCLUSIVE: Alex Pettyfer 'Didn't Hook-Up With Models' Says Photographer Tyler Shields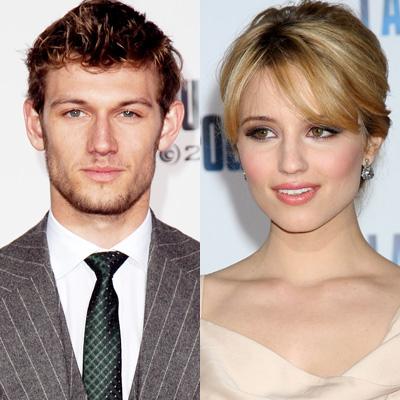 Celebrity photographer Tyler Shields has defended I Am Number Four star Alex Pettyfer over his racy photo shoot that reportedly ended his relationship with Glee star Dianna Agron, RadarOnline.com has exclusively learned.
Agron -- who plays Quinn on the hit Fox show -- allegedly called off their relationship after the racy images and video of the British hunk were released, even although they were not actually dating at the time.
Article continues below advertisement
And Shields -- who is Hollywood's hottest young photographer -- has told RadarOnline.com he can't believe what all the fuss is about.
He said: "Alex is a great kid - super nice in fact.
"Everybody was free and single at the time, so, I can't imagine what the problem was.
"He didn't even hook-up with the models we used - everybody just had a laugh during the shoot, that was it.
"Alex will have a great career. He has an edgy look and is charismatic. He's not crazy and I have shot sexier images of him in the past.
"It would be pretty prudish if my images were the reason she split-up with him but then, I don't really know what happened with their relationship."
VIDEO: Alex Pettyfer's Racy Photo Shoot
Pettyfer and Agron's new movie I Am Number Four opened strongly at the box-office this past weekend, taking in $19.4 million coming just behind Liam Neeson's Unknown.
In the sci-fi flick, Pettyfer plays he plays John Smith, a 15-year-old alien from the planet Lorien, and his guardian, Henri, (Timothy Olyphant) as they run from the Mogadorians, another race of aliens that are hunting down John and the other eight teenage Loriens, who all make up the Garde, living on Earth.