Zsa Zsa Gabor Has Leg Amputated, Surgery Successful Says Doc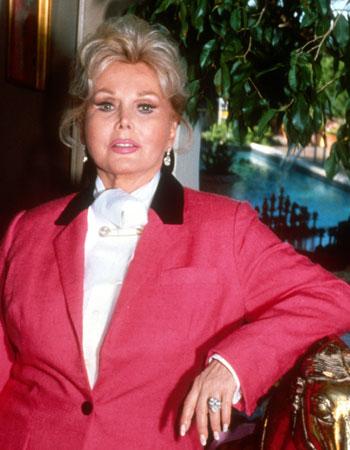 Zsa Zsa Gabor has successfully undergone surgery at Ronald Reagan UCLA Medical Center to have her right leg amputated, RadarOnline.com is reporting.
"There were no problems during the operation," Dr. David Rigberg told reporters at a press conference on Friday afternoon.
"She just finished surgery- she seemed to tolerate it well. Although she is in a somewhat frail condition and we'll certainly have to see how she does in the next couple of days."
Article continues below advertisement
"I think she'll do ok."
The decision to take Zsa Zsa's leg above the knee was made because it was determined the actress would not walk again and would not need her knee for a prosthetic.
As RadarOnline.com first revealed, the 93-year-old screen legend doesn't yet know her leg was removed from just above the knee.
Her devastated husband Prince Frederic von Anhalt told RadarOnline.com, in an exclusive interview, that he consulted doctors about whether to break the news to her.
"We decided that the news would probably send her into shock, putting her more at risk for surgery," he said.
"She does not know she is losing part of her leg."
At Friday's press conference, Frederic told reporters, "Over the next couple of days she won't even know she lost her leg, she won't even feel it. Eventually she will feel it and then she will ask me and its going to be a tough moment to tell her."
Article continues below advertisement
Doctors at the Ronald Reagan UCLA Medical Center decided on the procedure after an MRI revealed the infection had gone into the bone.
The operation lasted just over an hour.
Following the press conference, Frederic tells RadarOnline.com exclusively, "I saw her after the surgery and she looks ok, she is still sleeping. She has to stay in the hospital for a while."
Gabor was initially taken in to hospital last November after she complained of pain and swelling in her legs.