Exclusive
EXCLUSIVE: Zsa Zsa Gabor Released From Hospital: 'Wants The Pain To Stop'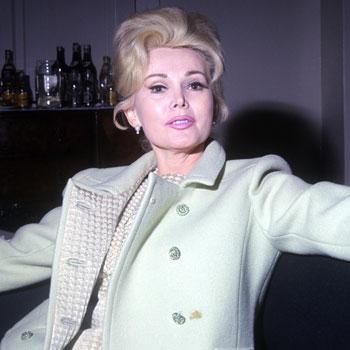 Zsa Zsa Gabor has been released from the hospital and is now back at her Bel Air mansion, but she's unable to get out of bed and is begging for the "pain to stop", her husband exclusively tells RadarOnline.com.
Prince Frederic von Anhalt told RadarOnline.com that the 93-year-old star is now recuperating in the comfort of her own home, but is still in a lot of pain.
Zsa Zsa Gabor Condition 'Not Life-Threatening', Says Spokesman
Article continues below advertisement
"Zsa was released from the hospital yesterday (Wednesday) and is now at home," he told us. "She is in a great deal of pain and is being medicated to control it."
According to von Anhal, most of her pain stems from the fact she has been bedridden for seven weeks, and it now hurts to move.
Zsa Zsa 'Unresponsive' Says Husband
"There are physical therapists that come to the house daily to help her regain her strength, but she is in a great deal of pain anytime someone touches her and immediately asks them to stop.
"She is still not eating solid food and is getting her nutrition through a tube."
As RadarOnline.com has previously reported, the iconic actress/socialite was rushed to the hospital Tuesday morning after her husband found her to be not responsive at their Bel Air mansion and called 911.
And despite her condition being described as 'not-life threatening' by one family member, von Anhalt says he fears the worst.
Article continues below advertisement
While her husband says she looks like she is feeling better, she is still in a great deal of pain and " frequently tells me that she wants the pain to stop ."
He says all he can do is " make her comfortable and hope for the best. "
Zsa Zsa Gabor In Extremely Serious Condition, Read Last Rites
"While at the hospital, they conducted more tests on her liver and did some blood work but those results have not been made available yet."
Gabor's health took a turn for the worse in the past few months after she broke her hip at her home on July 17th.
Her condition gravely deteriorated after a procedure to remove blood clots in her upper body in August.